LAN-AD16f - High Speed Data Acquisition unit - Digitally Extremely Powerful
27 July 2017 | Admin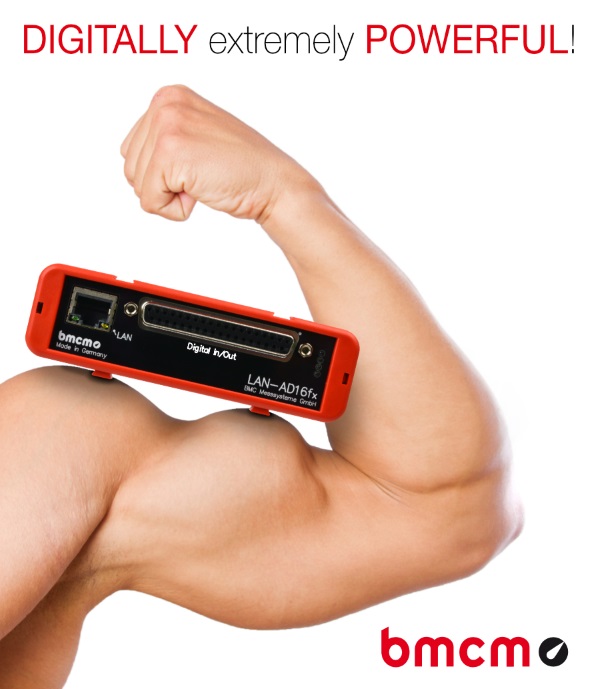 The LAN-AD16fx is a professional but low cost Ethernet based multi-function data acquisition device capable of recording 16 analogue signals with a resolution of 16 bit and a sampling rate of 250kHz, ideal for high speed data acquisition and transient recording.
In addition the LAN-AD16f offers a synchronous acquisition of digital signals.The LAN-AD16fx is equipped with 32 digital channels which can be used as input or output. Control functions can be run by via digital outputs.
A line that is defined as an input can perform a vast variety of functions:
Acquisition of impulses on up to 32 lines
Up/down counter
Connection of up to 3 incremental encoder, for example for the measurement of distance respectively angle
Period measurement for determining the time between two edges
All these digital signals are acquired and stored in the sampling clock in synchronism with the analogue channels and also in real time.
Because the LAN-AD16fx is connected to the powerful network interface to the PC, cascading of up to 127 devices is possible. This allows true multi-channel measurements also decentralized. The device has a PoE interface to the power supply, is another highlight. All capabilities of the device can be optimally operated with the measurement and analysis software Nextview.