Extend your RS485 Network Wirelessly
31 January 2019 | Admin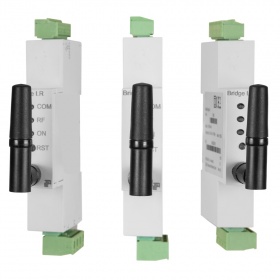 The venerable RS485 network system is good for distributing remote slave devices up to 1.2km from the RS485 master. There are situations however where you might want to connect an RS485 slave beyond that 1.2 km limit. Or, it may not be possible to route a RS485 cable to the location in questions, such as to a remote pumping station or wind turbine. Now there is a easy solution to these RS485 extension problems.
Bridge_LR converts an RS485 network to a LoRaTM wireless long range network. Bridge_LR is completely configurable by a simple PC application, used to setup any parameter of RS485 serial port or LoRaTM radio.
A typical setup consists of a Bridge_LR connected to the RS485 Modbus RTU master, and as many slave bridges as required, each can be connected to a unique RS485 network. It is possible to connect up to 32 devices to each RS485 bus.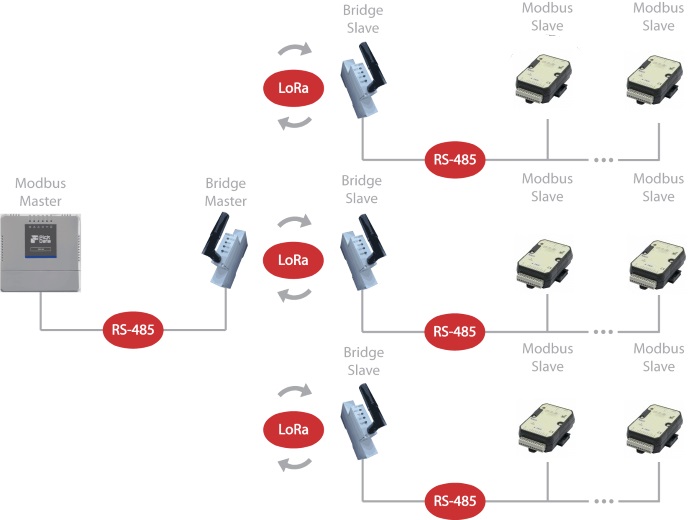 The communication between master and slaves is completely transparent to allow for an easy installation. However, it is required to control the time between messages on transmission, and timeout time between Modbus master and final sensors. Recommended time for both parameters is 3 seconds.
Bridge_LR standard maximum communication's range are 1 km indoor and up to 20km of outdoor with direct line of sight.
For More information, please visit the Bridge_LR Web Pages >>