Windows CE Panel PC's
Need more sophisticated features in a touch screen? Enter the CUWIN! A revolutionary touch controller.
Programmable in C++ or any .Net Language (C#, VB.Net, etc...) for the creation of highly sophisticated applications involving data acquisition, machine control, sensor monitoring, and even web reporting, just to name a few.
Cheaper than a PC, and more features than an HMI touch screen. The CUWIN - a revolutionary touch controller. Already in use in thousands of applications throughout the world.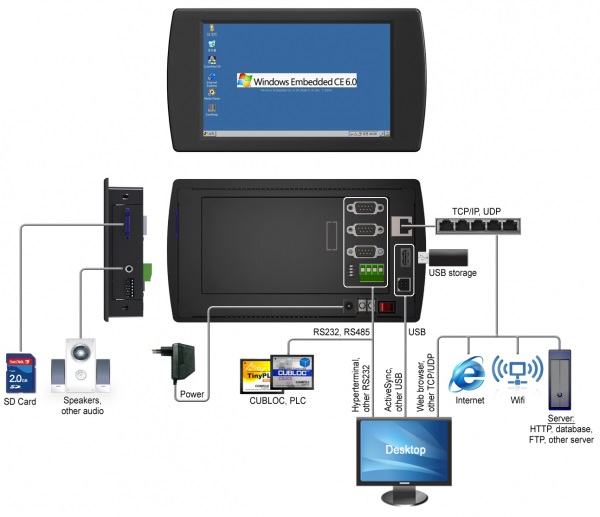 NEW - updated CUWIN Windows CE 6.0 Panel PCs with the necessary operating system components to support Wonderware InduSoft Web Studio 8.0 and CEView.

Web Studio 8.0 is a development environment and runtime toolkit for creating SCADA HMI applications, dashboards, and OEE interfaces. Applications can be developed on a Windows host PC and executed on our CUWIN Windows CE 6.0 Panel PCs with CEView. More Information >>