Search
Products
Main Menu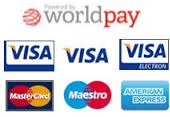 MODBUS-IO
The MODBUS-IO range is an innovative modular I/O system which provides a simple low cost solution for distributed I/O requirements.

The MODBUS-IO system consists of stand-alone Digital and Analogue Input and Output modules which are connected together on a RS485 two wire multi-drop network. The modules communicate using the MODBUS RTU protocol.

All MODBUS-IO modules fit directly onto an industry standard DIN rail. All modules have a minimum isolation of 1000VAC rms between the field and logic. The modules have been equipped with status LED's which are used to indicate the status of the Inputs or outputs. This visual indication assists with fault finding and diagnostics.